The Team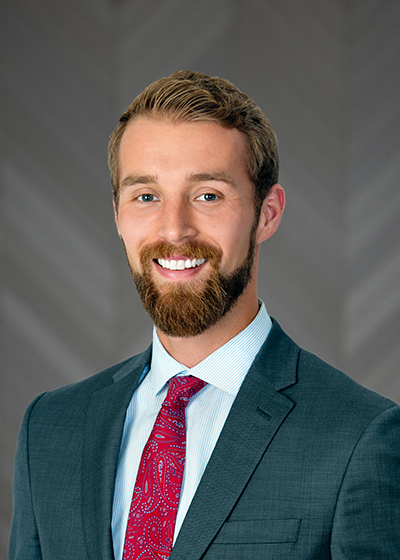 Alex M Koch, CFP®
Director of Investments
Office 303-996-2383

Alex is Director of Investments and Planning for the firm, specializing in comprehensive financial plan design. Alex understands the dynamic global economy, investments, and insurance concepts that are needed to help secure our client's financial futures. He works closely with clients, advising them on asset allocation, investment and risk management strategies that align with the goals and objectives of their financial plan.
Alex graduated with a Bachelors of Science in Finance and Financial Management Services, from Metropolitan State University of Denver. He holds his FINRA Series 7 and 66 licenses, as well as his Life & Health and Variable Life insurance licenses.
Alex is most passionate about traveling and immersing himself in different cultures. When Alex isn't traveling, you can find him buried in a book, exploring the outdoors or listening to live music. Active in our community, Alex volunteers at Brent's Place, is an Alumni Advisor for Metropolitan State University of Denver and volunteers at the Denver Museum of Nature and Science.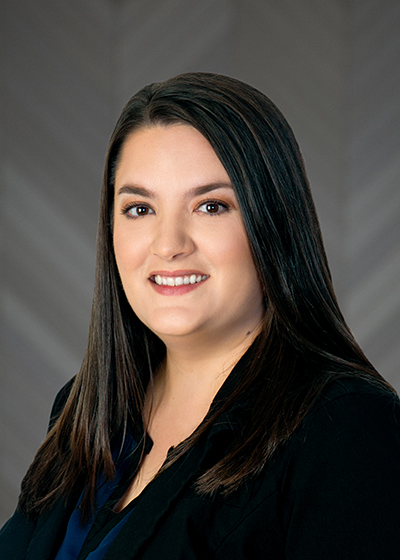 Hillary P Landenberger
Director of Client Services
Mobile 303-996-2373

Hillary is the Director of Client Services and is responsible for implementing risk-based solutions for the firms clients, in addition to account administration and maintenance requests. Hillary holds her Colorado State Life & Health and Long-Term Care licenses. Feel free to contact Hillary for all scheduling requests and client service inquiries.
A native New Yorker, Hillary lives in Littleton with her husband, Tyler, and their son. She is actively involved in her community, serving at Brent's Place and volunteering at Montessori Peaks Academy. In her free time, Hillary enjoys painting, reading and listening to true crime podcasts. Hillary is an avid fan of the Colorado Avalanche and the Colorado Rockies.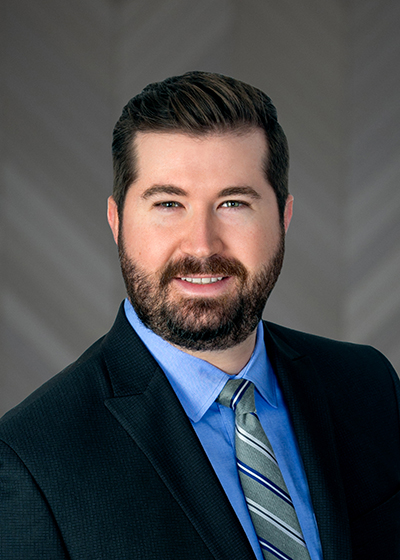 Austin C Jacobs, CFP®
Associate Portfolio Advisor
Office 303-996-2384

Austin Jacobs: As an Associate Wealth Management Advisor Austin is responsible for communicating and implementing the integrated wealth management strategies of our clients.  In his role, Austin helps facilitate asset trasfers, builds asset allocations and is a member of the firm's Strategic Planning Team.  Austin conducts many of our client's Plan Review Meetings and frequently spends time with our client's children, educating and helping them make wise financial planning decisions. Austin is a graduate of the University of Colorado, has the CERTIFIED FINANCIAL PLANNER™ (CFP®) designation, holds a Colorado State Insurance License, and has his FINRA Series 7 and 63 securities licenses.
In his spare time, you will find him playing music or spending time with his wife Jessica and their three children.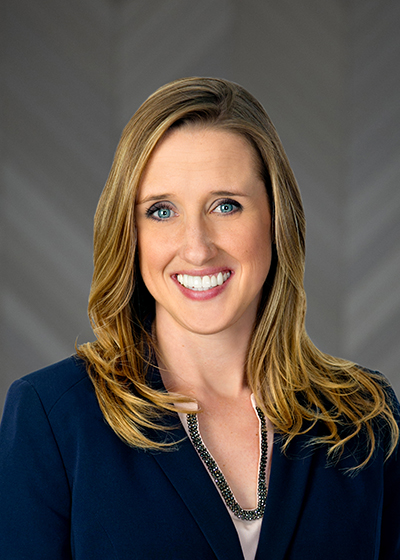 Maggie Reilly
Maggie serves as Director of Operations for Resolute Wealth Partners, providing support for team, as well as overseeing technology, business process improvement, and career development for the firm.
Maggie graduated from Mesa State College with a Bachelor's degree in Business Administration with concentrations in Management and Marketing. 
Maggie and her husband, Steven, are both avid sports fans and have brand new baby daughter. When they're not watching or playing sports, they enjoy spending time outdoors with family and friends.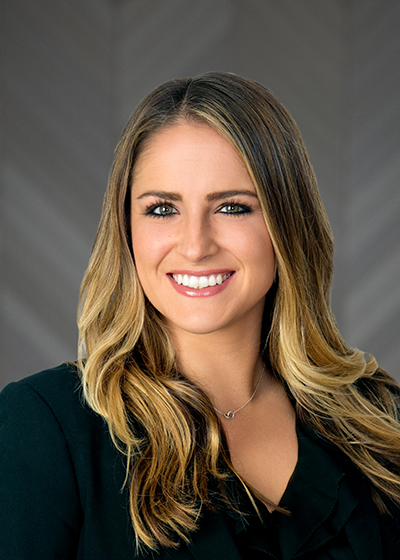 Courtney Peters
Associate Financial Representative
Office 303-996-2383

Courtney Peters: Courtney is a Associate Financial Representative and the author of many of our clients' comprehensive financial plans. She is responsible for analyzing client information, building and maintaining client financial plans and conducting Plan Review meetings.
Courtney is a graduate of DePaul University and holds her Colorado State Life & Health License.
A Kansas native, Courtney moved to Colorado in 2015. She is quickly finding Denver the perfect place to enjoy her outdoor passions, Courtney enjoys ATVing, hunting, hiking and snowmobiling – all while still having access to big city life. She is an active volunteer in the community for Brent's Place, a facility that specializes in  safe/clean housing for severely immune-compromised pediatric cancer patients.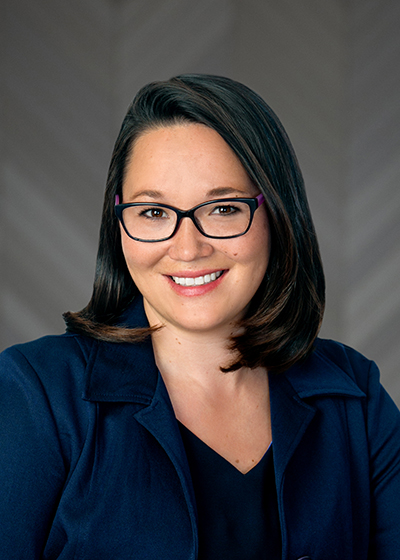 Sarah K Johnson
Sarah serves as the firm's Client Service Associate and is responsible for guiding clients through the underwriting process, serving as a liaison and advocate between our clients and our Home Office in Milwaukee, WI. Sarah is the first point of contact for service or maintenance requests in regard to clients' insurance and investment accounts. Sarah holds her Colorado State Life & Health License.
Born and raised in Colorado, Sarah has worked in the customer service field for 10 years with a passion to make an impact on others' lives. In her free time, she loves hiking, bowling, and spending time with her husband, Aaron, and their daughter.